Welcome to Beecher Early Head Start!
Services for Pregnant Mothers and Children Birth to 3 years old in the Beecher Area.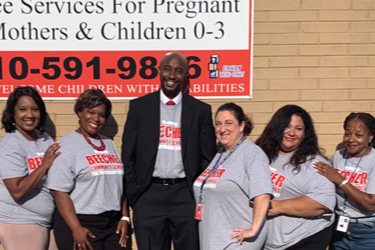 Beecher Early Head Start is a federally funded community based program that services expecting mothers and children Birth to 3 years old.
Our mission is to promote healthy prenatal and postpartum outcomes for pregnant women, enhance the development of very young children and to promote healthy family functioning.
Home Visits
Home Visitors continue to follow CDC, Genesee County Health Department and Head Start guidance and policies to provided home visits.
These factors determine whether a visit is Virtual, face to face, in the home, or in the community. Office of Head Start policy requires masks during all Early Head Start activities. Using the Parents As Teachers and Partners for Healthy Baby Curriculums, home visitors are continuing to help parents and caregivers embrace the role as their child's first and BEST teacher. If there is an area of development on which you are working with your child, let your Home Visitor know and they will provide learning materials to assist you. This is the practice of "co-planning."